Can't we all use a little beauty help every now and then? Just the other day…I sent a distress text to one of my PR Beauty Girlfriends for advice on a dastardly pimple on the rise. Thankfully, her sage advice saved the day. But, let's say your BFF isn't so savvy in the beauty department. Other than my blog (obviously), where do you turn for beauty help? Well how about Walgreens? I've been a Walgreens beauty shopper for years (Ferry Street store in Newark, to be specific), so when Walgreens and Style Coalition asked me to share my thoughts, I jumped at the opportunity.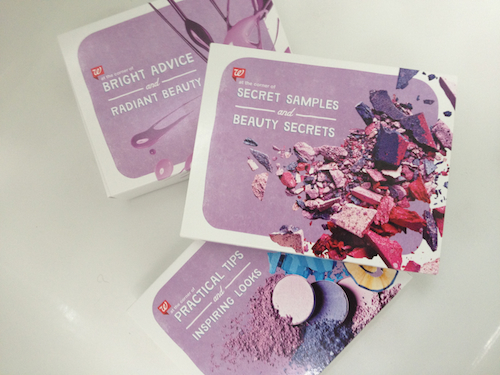 The newly redesigned beauty aisle at Walgreens is laid out to better help you find your favorites, discover something new, or just browse the latest products and trends in beauty. And if you take a look around, you'll notice another helpful addition — Beauty Advisors.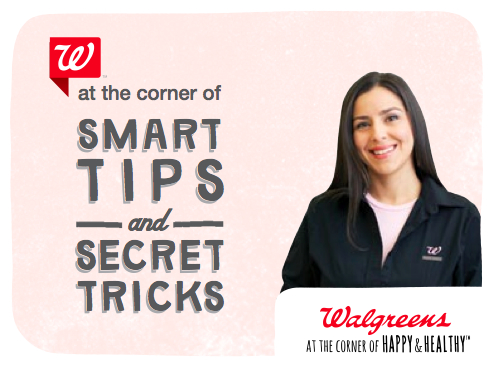 In every store, you'll find a trained Beauty Advisor on hand to help guide you and share insightful tips. Need help erasing dark under eye circles? Not sure of the best cleanser for your skin type? Well, wonder no more. Your Walgreens Beauty Advisor is well versed on the products in store, so he or she can help you demystify the labels and select the best possible products.

With your purchase (while supplies last), you'll receive Walgreens new Sample Boxes. In this previous post I explain Sample Boxes a bit more. While the sample product inside is a whole lot of fun, the part of the Sample Box that I like most is the little "Smart Tips and Secret Tricks" mini mag. It's filled with coupons and tips on things like "Perfect Lip Looks", "Bright Eyes", "No Chip Tips", and "Winter Fixes". I'm such a beauty nerd and I live for a good beauty read…and these little mini mags are perfect for keeping current with the latest in makeup, skin, and hair. So genius!

So if you're looking to overhaul your current routine or just refresh your beauty stash a bit, Walgreens Beauty Advisors are in-the-know on all things beauty and can help you make great choices and save a few dollars.
If you're not making Walgreens your drugstore beauty destination, you're missing out! Want to discover the season's best beauty at Walgreens? Well here's your chance to win a $30 Walgreens gift card? Leave a comment that fills in the blank: My favorite Walgreens beauty buy is:___________ [and briefly explain why]
I will select one winner at random.
Good luck!