I'm all for upgrades. Like getting bumped up to first class from coach. . . or when the wait at Starbucks is unusually long, and the nice barista rewards my patience with a grande, instead of my frugalista-friendly tall. See, upgrades are nice. Well how about a beauty upgrade from the helpful folks at Walgreens?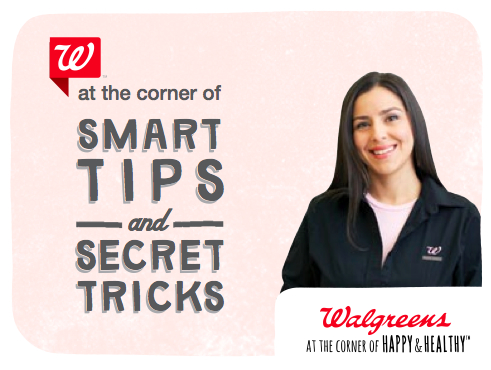 Yes, your ears do not deceive you — Walgreens. If you've visited your local Walgreen's lately [heyyy, Pat, my favorite cashier, at my local Walgreens on Ferry Street in Newark] you've likely noticed some major upgrades up and down the cosmetics aisle. I've been a Walgreens customer for years…so when Walgreens & Style Coalition approached me to share my thoughts, I was delighted. Not only are Walgreens beauty displays more vivid and illuminated to showcase the very best of drugstore beauty, the beauty areas now also have dedicated Beauty Advisors on hand. So if you're wondering if you can pull off this season's it color [Emerald] or have questions about the best skin care formulations for your skin type, there's a trained Beauty Girl [or Beauty Boy] in-store to help with your beauty needs.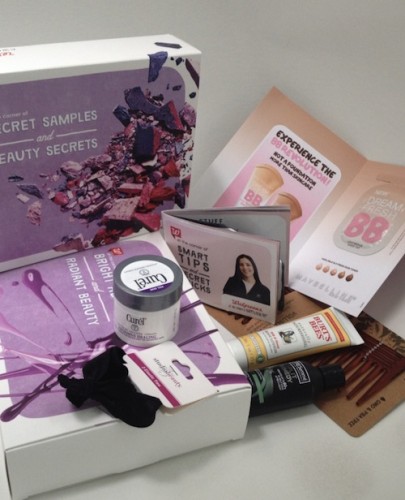 And here's where Walgreens really plays to my beauty loving heart – Sample Boxes. In Sample Boxes you will find Smart Tips from Walgreens Beauty Advisors, seasonal care secrets for skin & hair, beauty trend tidbits, money-saving coupons, and most of all – SAMPLES! And beauty boxes aren't a random mish-mosh of throwaway product…no ma'am. The cutely curated boxes are theme specific and focus on specific areas of beauty. To learn more about Sample Boxes, click here. A world of beauty discoveries await [while supplies last...so get yours now]!
If you're not making Walgreens your drugstore beauty destination, you're missing out! Want to discover the season's best beauty at Walgreens? Well here's your chance to win a $30 Walgreens gift card? Leave a comment that fills in the blank: My favorite Walgreens beauty buy is:___________ [and briefly explain why]
I will select one winner at random.
Good luck!