Science and technological innovation is often  first and foremost behind skincare brands – offering the latest and greatest in ingredients and results. But sometimes hair care can be a step behind. So, when a brand comes along and puts forth both DNA science and advancements in bio-mimicry (translation: mimicking the peptide chain needed to repair and protect hair,) it can create quite the buzz. Joico is a brand with over 35 years of firsts, such as pioneering the use of Human Hair Keratin Protein and becoming the first hair care company to make the EPA's top 20 on-site generation list. It is again leading the industry in innovation with the introduction of its Bio-Advanced Peptide complex, a powerful hair repair technology.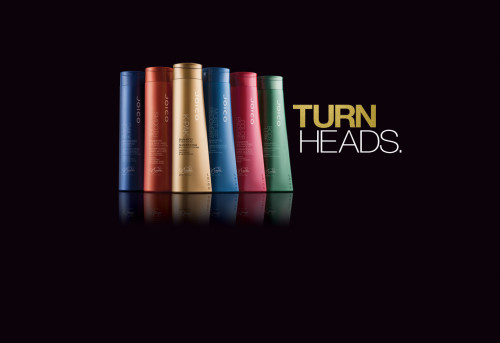 This complex will not only repair current damage, but will also prevent future damage by "creating a shield of protection around the hair structure that lasts up to 25 shampoos".  Now all this fancy technology talk means nothing if the products don't actually GIVE the results they claim.  So I accepted this mission and put my hair through the paces – trying out shampoos, conditioners and treatment products all so I can bring you, dear reader, the truth. Selfless, I know.  Queue drums —  I am happy to report that the results are worthy of all those great claims.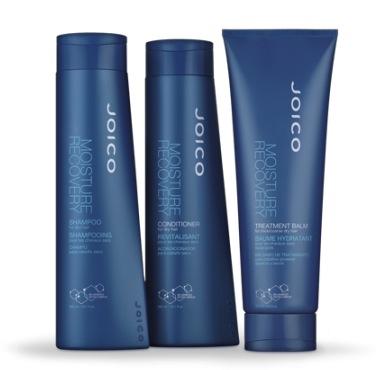 As someone who struggles with oily hair mixed with dry/parched ends, I fell head (har har) over heels in love with the Moisture Recovery line.  Designed to deeply quench dehydrated hair and help increase strength and reduce breakage, I was hesitant to use it for fear that it would leave my hair heavy and limp, but it did just the opposite.  My hair felt more balanced and for lack of a better term – bouncy, almost weightless.  And the dreaded frizz that develops as the day goes on was a thing of the past after using this shampoo and conditioner.  In addition to this line, there are also 3 others that target common hair issues; such as color protection (Color Endure), adding volume (Body Luxe) and  balancing hair (Daily Care).
Not one for using styling products daily, I reluctantly decided to give a few of them a go since I had such luck with the Moisture Recovery line.  As it turns out, the products delivered the same smile-inducing, hair-happy results.  The Humidity Blocker became a quick favorite, helping to tame frizz and smooth my hair after blow drying.  Since I only wash my hair every other day, I used the Sculpting Gel to keep my pony tail slicked back, keeping all my pesky wisps of hair that often break free throughout the day in their place.  And as my husband is always poking around my stuff asking what I have brought home for him (a bit of a swag junkie at this point) – he was gifted by yours truly, the Matte Clay which he uses to help style his hair each day while still allowing for movement and texture without making it rock solid. 
To discover the entire Joico line and find your own perfect combination, visit their website at joico.com.