It's week three of my 30-day Meaningful Beauty experience and so far so good. At the four-week mark, I share my complete thoughts on a few of the products I'm using. Today I want to bring you up to speed on my "Meaningful Activities". [Click here for a refresher on my exciting 30-day Meaningful Beauty project] [Click here for a refresher on my previous "Meaningful Activity"]

Nobody likes turkey neck and maybe that is the reason the Meaningful Beauty Skin Brightening Décolleté and Neck Treatment SPF 15 is emerging as a winner for me so far. Similar to the eyes, I feel the neck is an area that we don't realize we need to treat until it's too late. I always say, once the deep wrinkles set in, there's very little a cream or serum can do (time for snip snip). So in an effort to avoid nips, snips, and tucks for as long as humanly possible, I am majorly into preventative skin care. Meaningful Beauty Skin Brightening Décolleté and Neck Treatment SPF 15 fits right into my plan to stay forever young!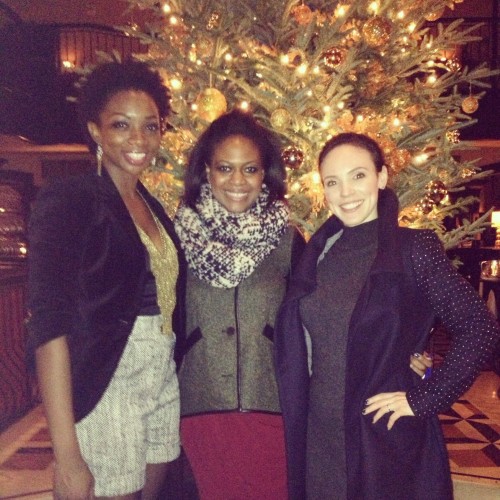 In keeping with Cindy Crawford's commitment to "Meaningful Activities", I decided to treat the ladies of ThisThatBeauty to a bit of holiday fun. There are currently five members  of the TTB Team, moi, Christene, Maree, Cathy and Brandalyn. Our team was reduced to three when duty called and Cathy and Bradalyn were unable to join us. Maree, Christene and I were bummed about the reduced party size but we were determined to celebrate for all. Our shenanigans took us to Del Posto restaurant where we enjoyed a variety of small bites, champagne and wine.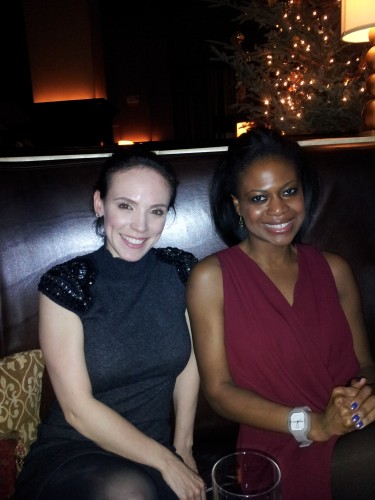 Maree is new to Team TTB, but she already feels like family. You know, like that plucky, fun-loving cousin you look forward to seeing every holiday. She also packs a whole lotta sass into her petite, always perfectly primped frame. She's alright with me!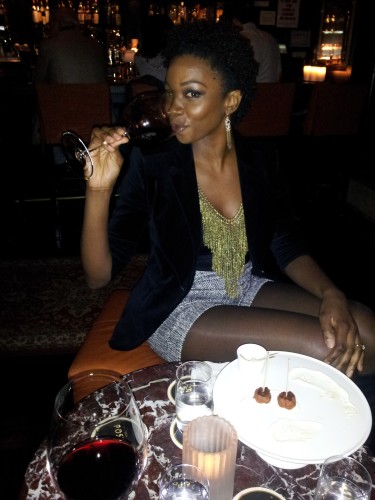 Christene really runs the show! She's TTB's Associate Editor and does a great deal to keep this craft afloat. . . .from managing the editorial calendar, to covering events, to all the techy stuff that I will never fully understand, and way more than I can rattle off here. . . she really is a God send.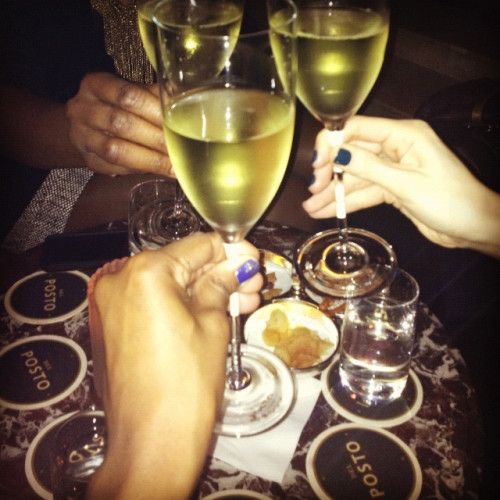 Cheers to the team ThisThatBeauty!
Join me next week as I share my final results and give five lucky TTB readers a chance to win Meaningful Beauty kit.