I have always considered a bath a sacred thing. The older I get, the more ceremonious the occasion becomes.  When I was younger, anything that filled the tub with bubbles would make me happy. As I grew older, I craved the calming, soothing effects of the right blend of essential oils, bath salts, the perfect glass of Cabernet and just the right amount of candle light to complete my relaxation ritual. It is my love of baths that piqued my interest in visiting Aire Ancient Bath House for a tour.
Upon entering the Bath house I was immediately greeted with warm, humid air and the soothing period music reminiscent of Ancient Rome.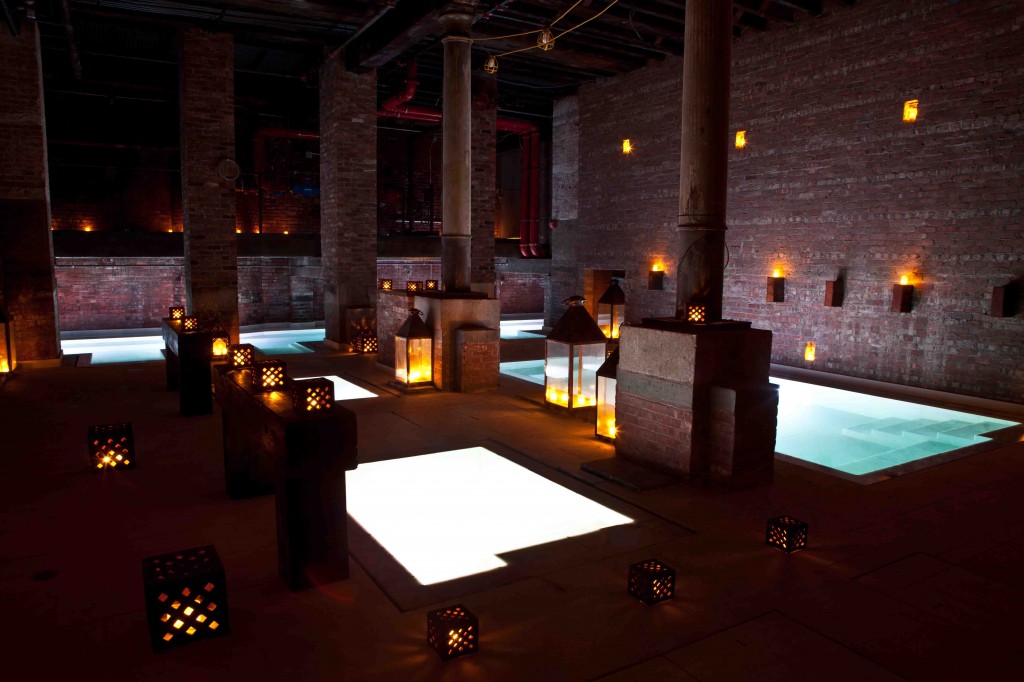 Aire is founded on the legacy of enjoying relaxation through water and is inspired by the Greek, Roman and Ottoman bath houses. The Aire thermal experience includes a  visit  through several water pools such as the ice pool (50F), cold pool (57 F), warm pool (97 F), hot pool (102 F), salt pool (with the density of the dead sea), the Propeller-Jet Bath, the Steam Room with aromatherapy, and the relaxation area. In addition to the bathing rituals guest can opt for a pre-bath massage.
Fifteen to sixty minute massages are performed in the rooms above and are available. There's also the option of a four-hand massage lasting 45 or 60 minutes.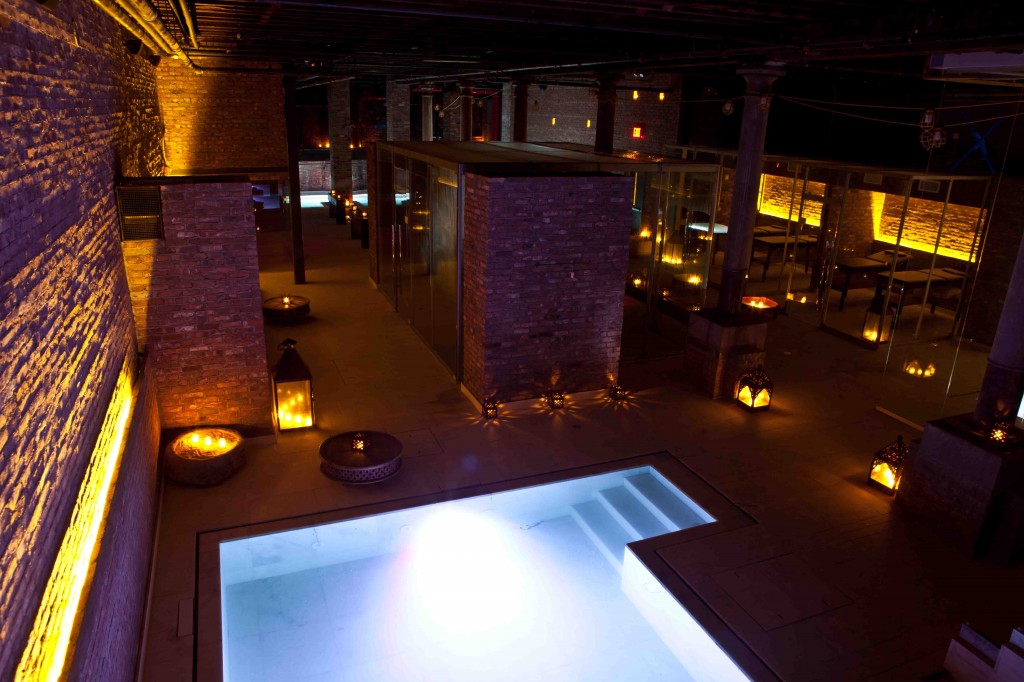 Baths are booked in two hour increments and you can experience the baths starting just under $80. Click here to see options available to customize your bath visit.  Aire Bath House offers gift cards and is also available for private parties.
While Aire Ancient Bath House might be a bit much for my everyday use,  this is an option that will allow me to take my relaxation ritual to a level approved of by those who invented and perfected the art of bathing.