What if I told you that playing in mud is great for your skin? You would probably say you've heard that before and that you don't have time to  regularly play in mud . Well, fear not, Neydharting Moor has bottled up the best of what mud offers to deliver all the amazing benefits without any of the mess or inconvenience.
Moor mud  is not actually mud, it is a water soluble composite called peat that forms over thousands of years and  is made up of hundreds of botanicals and other organic matter that form in swampy or wetland conditions where there is very low flow of oxygen… hence a very low rate of decomposition. Moor mud, or peat, is  rich in plant hormones, bio-minerals, trace-elements, vitamins, amino and fatty acids.
Neydharting Moor, found in Austria, is the source of the peat used in its namesake products. Neydharting Moor is rich in anti-aging botanicals, herbs and vitamins that have been recognized over centuries for their ability to calm, soothe, balance and clarify the skin. Proprietary to the Peat and Peat Water of the Neydharting Moor in Austria, Neydharting Moor Skin & Body Care products are formulated with a unique blend of ingredients taken from the Moor.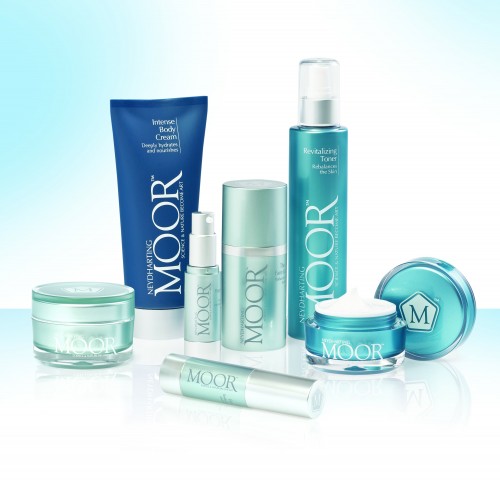 "The product line is used during treatments at Austria's world-famous Moorbad Neydharting Clinic, where treatments at this facility often have a two-year wait period. Neydharting Moor Skin and Body Care products are available exclusively from www.moorskincare.com and internationally in Austria and South Africa. The spa treatments are also available at Canyon Ranch."
Here is a list of the products available:
The Body Line
Intense Body Cream - Soothing and moisturizing body cream to deeply nourish and protect dry, sensitive skin.
The Essential Line
Revitalizing Toner - An invigorating toner made with 90% Neydharting Peat Water to refresh and revitalize the skin.
Intense Hydration Cream AM - A hydrating daytime moisturizer that firms and restores elasticity.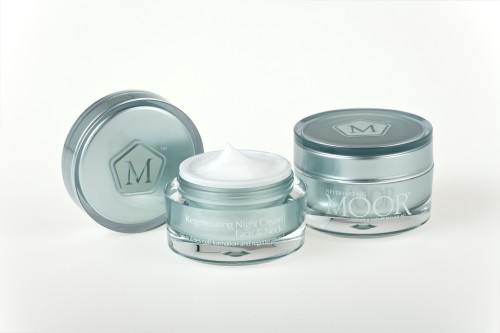 The Advanced Line
Ageless Eye Cream - A delicate eye cream infused with age-defying antioxidants to minimize wrinkles and reduce puffiness
Intense Regenerating Serum - A potent antioxidant cream-gel to improve the appearance of fine lines and wrinkles while firming the skin.
Repair & Renewal Cream - A dynamic peptides treatment that visibly improves the appearance of skin.
The Balm – Face & Body - A moisturizing balm for dry, irritated or sensitive skin.
I'll be dedicating a whole month to this line starting in a few weeks.  With so many hydrating benefits, I think late fall into winter is a perfect time to try these products.  Follow me on Twitter and Instagram (ChristeneCarr) to see my results as they happen.
For more on  Neydharting Moor Skin & Body Care products visit the company's website.