Have you tried Obsessive Compulsive Cosmetics (OCC) Lip Tars? How about Kevyn Aucoin shadows? Well, today I introduce you to both. If you are new to the OCC cosmetics line well you are in for a treat! OCC is 100% vegan and cruelty free and the products are absolutely amazing. The lip tars, as stated by OCC, "combine the longevity of a lipstick with the ease of application of a gloss." The colors range from from the most bold to the most neutral of shades. The lip tars are very highly pigmented and a little goes a long way. There is also a minty quality to them that will help you get some plumping action in the process. The use of a lip brush is recommended for more control and a more precise application.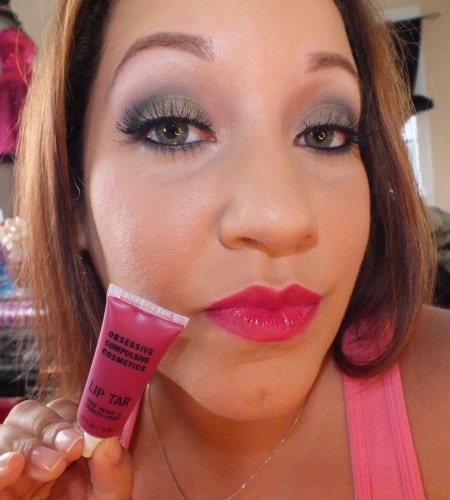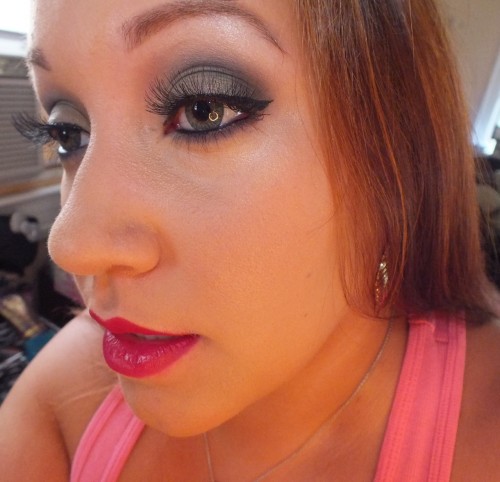 With such a unique name, I was left to wonder how the name Obsessive Compulsive Cosmetics came about.  The answer, and I quote "The first step is admitting you have a problem" stated company founder David Klasfeld. "I did and the result is a line obsessively crafted from the finest ingredients possible, to celebrate the driving compulsions of makeup fanatics everywhere."
I'm addicted. Seriously.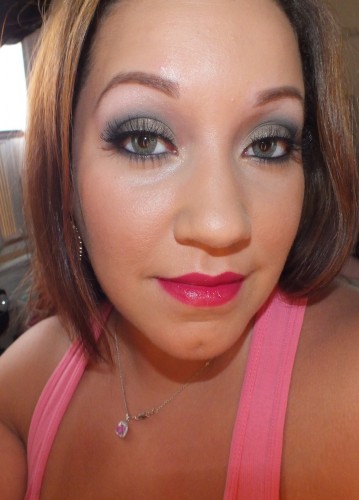 Kevyn Aucoin makeup products are well known in the  makeup industry.  The eyeshadows liquid metal or clay formula help create the most smoldering looks. A perfect combination of colors to try are the Midnight Blue , Patina , and Oro gold.
The three shadows combined will give you a gorgeous, subtly smokey eye that goes perfectly with the bold OOC lip!
To achieve this smokey eye I started with Ruby Kisses 24hr Magic Eyeshadow Primer on the entire lid. I then used Patina all over the lid. Next, using Midnight blue, I wanted to define my crease a little more and add some depth so I smoked out  the outer "V" of my eye and blended out. I then used Oro shadow for  blending and to highlight the brow bone. To add a bit more drama to the eyes, I used Red Cherry Lashes in #DW and a coat of Ruby Kisses Big Lash Mascara to finish the look.
The Kevyn Aucoin shadows wear very well with little no creasing or fading. They're very soft, blend-able, and the pigmentation is great.
What do you think of this look ? Will you try the OCC Lip Tars and the Kevyn Aucoin Shadows?