Saks Fifth Avenue recently hosted its 1st Annual Beauty Editors Day and I had an opportunity to speak with a few editors from various publications. A few weeks ago I shared my interview with Victoria Kirby, Beauty Director at Redbook at Redbook and today I'm sharing my interview with Alyssa Hertzig, Beauty Director at Shape Magazine.
Alyssa shares her fall favorites, her preferred spot for a quick and easy blowout, her fall fragrance picks, the most challenging part of her job and more!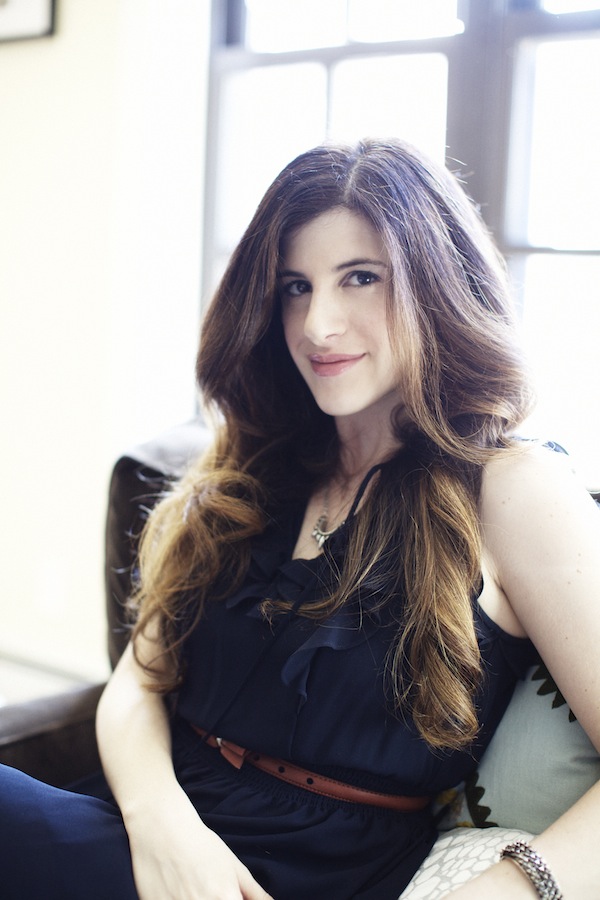 Beauty Director: Alyssa Hertzig
Publication: Shape
TTB: What is the most challenging part of being a beauty director?
AH: The hardest part of my job — deadlines.  These are hard and fast deadlines and there are moments when you think you are not going to meet them but  somehow we always do.
TTB: I go to Shape for fitness and health info and innovation and while have at least a dozen copies of shape I don't think I've ever looked at the beauty editorials. Are there many people like me?
AH: We find that in general our readers care about the beauty. Our readers are concerned with feeling good and looking good and the number one reason they pick up the magazine may be for fitness,  she [the reader] may not be a slave to makeup but she does care about beauty.  We try to draw in readers by making makeup and skin care really non-threatening.  You'll probably never see a really crazy bold lip because we want everything to be welcoming. Every story has service and step-by-step directions because we want to make it easy for our readers.
TTB: What are the trends you are looking forward to for fall and how are they going to be represented in your October  issue?
AH: One thing I'm looking forward to is nude lips.  A lot of brands are coming out with nude lip products – lipgloss and lipstick.  I have always been really scared of wearing nude lip colors because I am very pale and I fear I will be washed out. We have a story coming up in our October issue and we give tips on how to find that perfect nude lip. There is one secret to finding the perfect nude lipstick for every skin tone — it will be in the October issue of Shape.
TTB: What about skincare and skincare technology – is there anything coming up that people should be looking out for – what should the beauty girl be excited about?
Wow – that's a really great question! Well one thing Im sure you've seen already is BB creams.  The thing we have been hearing a lot about is CC creams (Color Control) –These are the next generation [of BB creams,] CC creams are already out in Asia.  Chanel has one that is only available in Asia.  I don't know that i'm allowed to say this yet, but there is at least one very popular drugstore brand that is coming out with a CC cream by the end of the year.
TTB: So, let's talk fragrance, what is hot for fall?
I think spicier is always really big. Channel has a good one  called Coco Noir. It has florals, grapefruit, bergamot as well as sandalwood and patchouli –It is super sexy ! Lady Gaga is also really good – I'm surprised by it and how light and spicy it is.  It is Lady Gaga, so, I was expecting heavier, something over the top but I really like it. The fact that the perfume is black and sprays clear is also a nice twist.
TTB: What are the three things you cannot live without for fall?
AH: I can't live without a good blowout. I learned a long time ago that someone else  is always going to do my hair better than I am. I try to do a blowout once every week but I don't always get to it. The blowdry from Dry Bar is really good and great bang for your buck. I am also obsessed with Cliniques Chubby Sticks.  I'm not a red lips person but I want to be a red lips person and there is a color they have called Two Tonne Tomato — it is a sheer red and I love that because it lets me do red lips and not be front and center like, "here are my lips." The third thing is…uh, let me think, oh, yes a great pair of jeans.  I love a good jean for fall. I love DL1961…the fit is amazing, I would live in them if I could!
TTB: Ok, Thank you!
AH: Thank you – you ask amazing questions.
TTB Note: Pick up your copy of October 2012  Shape magazine to get the latest on CC creams and a guide to selecting your perfect nude lip color!