I'll leave it to the political blogs to dissect last's night's speech. As for the beauty, ahem — that's my lane! Shall we discuss the nails? Stunning! And here's my best guess on possible dupes: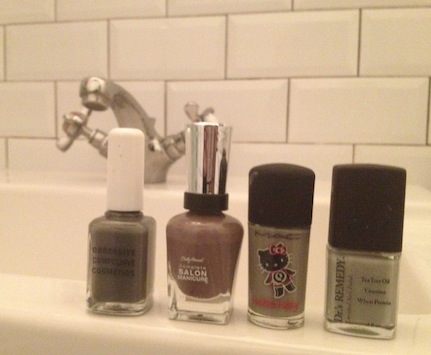 Obsessive Compulsive Cosmetics in Dangerous
Sally Hansen Complete Salon Manicure in Commander in Chic (I mean, how perf is the name?…)
MAC Hello Kitty Collection in On The Prowl
Dr Remedy Enriched Nail Polish in Heather Grey
So am I close?…leave a comment and share!